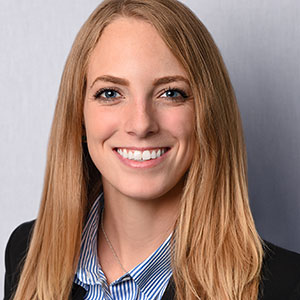 Branch Professional; RJFS, Carter Advisory Services
Professional
Abbey assists the Carter Advisory Services team as they develop periodic reviews of clients' financial plans. The review process is essential to help clients identify and achieve their financial goals.
Education
Abbey graduated Summa Cum Laude from Texas A&M University in May of 2018 with a Bachelor of Science in Agricultural Economics and a minor in Financial Planning. She is currently preparing to take her CFP® examination.
Personal
Abbey is from Sugar Land, TX and currently resides in Dallas. As an avid animal lover and horsewoman, she spends her free time riding her Quarter Horse gelding, Sailor. She also enjoys living an active lifestyle and spending time outdoors.