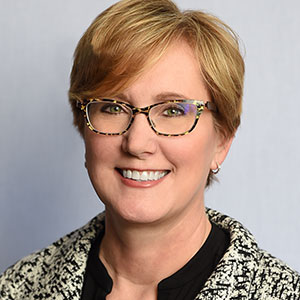 President, Carter Financial Management
Professional
Becky joined Carter Financial Management originally in 1985 and returned in 2017 as President. She has been a CFP® professional for over 20 years and has focused her career on helping companies build successful customer-focused sales organizations. She has special expertise in mortgage, insurance and financial planning strategies designed for the retirement marketplace.
A respected leader with a broad functional background in marketing, product development, sales management and operational efficiency, Becky most enjoys building the special relationships that allow her to be a valued partner to her clients and associates. She has been a featured speaker at industry events and is a strong advocate for creative thought in addressing the goals and needs of an aging population. Prior to rejoining CFM, Becky served in leadership roles with companies including GE, MetLife, Genworth, and Longbridge Financial.
Service
Her son's diagnosis with Type 1 Diabetes led Becky to activism, raising awareness and funds for research through the JDRF "Walk for a Cure" program in local elementary and middle schools. She serves in her community's HOA and has been active with Junior Achievement mentoring programs in several cities.
Education
Becky attended Texas A&M University and the University of Texas at Arlington, where she earned Bachelor of Business Administration (with concentrations in Marketing and Finance) and Master of Business Administration degrees.
Personal
A fourth generation Texan, Becky lives in Prosper with Brad, her husband of over 30 years, and their kids. Daughter Bailey is studying music education at Stephen F Austin State University and son Dylan attends Prosper High. Becky loves yoga, painting, travel and agility training with their dog.