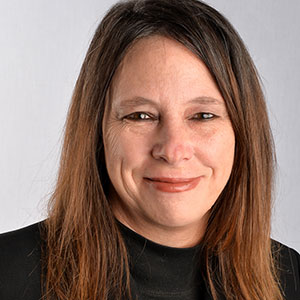 Compliance Officer, Carter Financial Management
Professional
Lori is a Certified Financial Planner™ practitioner and teams with Bill Carter and Tyler Russell. She is focused on helping clients in areas including cash flow, retirement distribution, tax, estate, life and long-term care insurance planning.
Lori began her CFM career in 1996, working with Raymond James Financial Services, the firm's broker/dealer, where she served as a client advocate on the Operations Advisory Council. Lori develops, implements and monitors clients' financial goals and provides the strategic research to help implement their strategies. Based on personal experience with her own family, she is passionate about the importance of implementing a thorough estate plan.
Service
Lori supports the community by frequently donating platelets at Carter Blood Care (no affiliation with Carter Financial Management). She is also a member of Lakeside Speakers, a local Toastmasters chapter. She is an active member of Camp Gladiator and is focused on achieving her fitness goals.
Personal
Lori lives in Rockwall with her daughter, Katelind, and husband, Paxton. She enjoys traveling to California to visit family whenever possible.