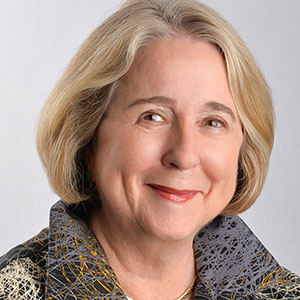 Senior Vice President, Carter Financial Management
Professional
Kathy is a nationally recognized, award-winning Certified Financial Planner™ professional, specializing in transition planning due to the sale of a business or major life events. Her customized solutions reflect deep experience in legacy planning and wealth management strategies for ultra-high net worth individuals, their businesses, and their families. Kathy also takes a special interest in guiding recently widowed clients, based on her own personal experience as a young widow with children. She has been a Senior Partner with Carter Financial Management for over 20 years.
Kathy has been quoted in publications including The Wall Street Journal, CEO Magazine, and Consumer Reports.
Service
Service to the community has long been a priority for Kathy. She also provides philanthropic leadership for organizations including The Diocese of Dallas, Cistercian Preparatory School, Parkland Hospital Foundation, Communities Foundation of Texas, Jesuit Preparatory School and The Dallas Foundation. Her expertise helps guide these bodies on issues including nonprofit planned giving, investments, and fund development.
Sharing knowledge with new generations of planners is also important to Kathy. She has taught in the financial planning certificate programs at both the University of Dallas and Southern Methodist University.
Awards
Kathy has been named one of "The Best Financial Planners in Dallas"1 in each of the many years the title has been awarded by D Magazine. She was recently added to the 2018 Financial Times 400 – an exclusive, national listing of elite financial advisors.
Personal
A native of San Francisco, Kathy raised her family in Texas. She enjoys opera, the wild Oregon coast and spending time with her husband, Dr. Robert Hendler, friends, and big extended family.